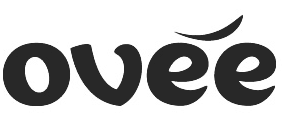 If you missed us on PBS, we have a surprise for you!
Join us for special online screenings and discussions of five select episodes!
Thursday, August 3rd, at 6:00pm Pacific / 9:00pm Eastern
Join us for the global premiere of LOVE, FEAR & BEYOND, Global Spirit's Season Two opening program, featuring Carlos Santana, Cindy Blackman Santana, and teachers Jerry Jampolsky and Diane Cirincione Jampolsky. View excerpts for this program.
This live-streamed global event will focus on the the transformative powers of love andmusic, the debilitating power of fear, and the human yearning to reach "the Beyond", the ecstatic state, the unifying force of creation, what Carlos Santana calls "the Universal Tone".
This event brings the insights and wisdom of the Santanas & Jampolskys together with the inspiration and activism of two, young vibrant organizations and their founders: Sara and Michael Franti, founders of: DO IT FOR THE LOVE (www.doitforthelove.org) and Mark Johnson, founder of PLAYING FOR CHANGE, (www.playingforchange.com), appearing live to engage in discussion and answer audience questions, for this unique, music-driven, global event.
Viewers throughout the world are invited to get together with a friend or family member, to watch, to listen, to share and to spread this conversation. Groups or individuals can send in questions and comments to Michael, Sara or Mark for this live, 90 minute event.
Please join us by signing up below. RSVP now to receive a reminder for the event as well as 30 days to access the recording of the full livestream program.
JOIN THE GLOBAL SPIRIT CIRCLE