Meet Our Global Spirit Team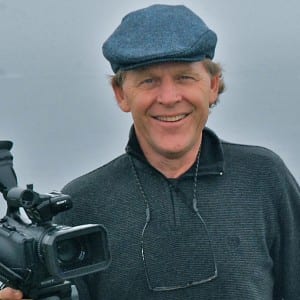 Stephen Olsson
the GLOBAL SPIRIT Producer and Director
Stephen Olsson is the creator, producer, and director of the Global Spirit series. His previous work has received television's three highest honors: the National Emmy Award for Outstanding Director, the duPont-Columbia Award for excellence in broadcast journalism, and the George Foster Peabody Award. His documentary films and television series have addressed national and international issues such as war, race relations, global development, immigration, human consciousness and other topics. His work has won critical acclaim and awards in festivals throughout the world (Sundance, Tribeca, Dubai, Vancouver, Jerusalem, Mill Valley, IDFA. etc) and has been broadcast on PBS (POV, Nova, & Frontline), CBS, NBC, National Geographic, BBC (UK) , CBC (Canada), Canal+, Arte (France), TV Asahi (Japan), TV Globo (Brazil) , and others.
Stephen was a co-founder of the national satellite channel, Link TV, where he served for nine years as the VP of Original Programming. He created, produced and directed a number of original television series, including the Peabody Award-winning "Mosaic: World News from the Middle East," "Spotlight," "Bridge to Iran," and "The Active Opposition," featuring guests such as Walter Cronkite, Willy Nelson, Sean Penn, Noam Chomsky, Harry Belafonte, H.H. the Dalai Lama, and others.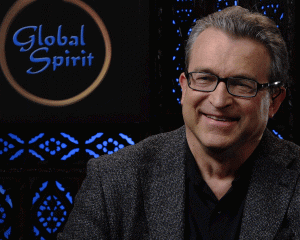 Phil Cousineau
the GLOBAL SPIRIT Host
Phil Cousineau is a freelance writer, independent filmmaker, photographer, worldwide lecturer and adventure travel guide. For the last 30 years, he has published widely on such themes as creativity, soul, movies, sports, and the mythic imagination. "The Hero's Journey" was Cousineau's first documentary film. Produced in 1987, the film was about the life and work of Joseph Campbell. Since then, Cousineau has worked on more than 20 documentary films, including: "Ecological Design: Inventing the Future," "Wayfinders: A Pacific Odyssey," "The Peyote Road," "Forever Activists: Stories from the Abraham Lincoln Brigade" (1991 Academy Award nominated), and a recent collaboration with Huston Smith and Gary Rhine: "A Seat at the Table: The Struggle for American Indian Religious Freedom."
Cousineau has published over 25 books, including the "Stoking the Creative Fires," "The Way Things Are: Conversations with Huston Smith on the Spiritual Life," and "The Olympic Odyssey: Rekindling the Spirit of the Ancient Games," which was selected by the United States Olympic Committee as a gift book for American athletes at the 2004 Summer Games in Athens. He is also the author of "Once and Future Myths," "The Art of Pilgrimage," "Deadlines: A Rhapsody on a Theme of Famous Last Words," which won the 1991 Fallot Literary Award, and "The Blue Museum," which was acclaimed by the San Francisco Chronicle as a book of "dazzling … exquisite lyrics … that is able to draw profound questions out of ordinary life."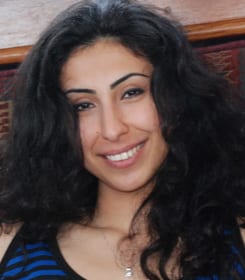 Parisa Soultani
Series Technical Director, Editor, Web Producer
Parisa Soultani is the editor and the web producer of Global Spirit. She has been working with Cultural and Educational Media since 2009 performing a variety of tasks from fundraising to production and post-production. In addition to Global Spirit, she co-produced the feature-length documentary, BEYOND TRANSLATION: Jalaluddin Rumi Meets Shams of Tabriz and the ONE THROUGH LOVE web project on the poetry and teachings of Jalaluddin Rumi. She is also the host and editor for the LinkTV series, BRIDGE TO IRAN.
She was born and raised in Iran where she studied Software Engineering at Tehran Azad University. Before coming to the U.S. in 2006, she studied Computer Technology and Information Systems at Bilkent University, Ankara, Turkey. In the U.S., she finished her B.A. in International Business at Sacramento State University and her MA in Humanities at San Francisco State University.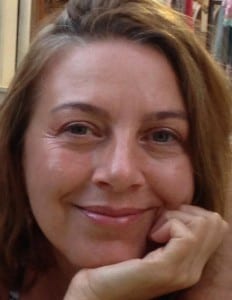 Lorraine Hess
Broadcast & Programming
Lorraine Hess is a seasoned executive specializing in international and domestic film acquisitions, TV programming and digital content curating. An acquisitions professional, with 15+ years of experience in contract negotiating, programming strategy, production, packaging and promotion, scheduling, fundraising and outreach. She was a co-founder of LinkTV in 1999, and served as V.P of Acquisitions and Programming for over a decade. With a passion for transformative and international programming and alternative distribution mechanisms outside of the mainstream commercial networks, Lorraine has been a key player in a long list of TV and digital projects including Global Spirit, Bridge to Iran, Viewchange.org, and the LinkTV Newsapp. She is currently Distribution Consultant for the PBS Global Spirit series, co-curating KCETLINK's documentary strand, LinkVoices, Acquisitions Liaison for Channel X, Advisor for the Bertha Foundation and Acquisitions VP for The Conscious Good, a startup video service.
Lorraine has exceptional relationships with distributors, broadcasters, and producers from around the world. She brings a strong sense of how to connect local, national and global issues and culture through creative programming and acquisitions. She has had a major role in building a startup channel with an international focus. Known in the international documentary and broadcast community as a visionary with a unique creative and humanistic approach, resulting in distinct programming that stands out.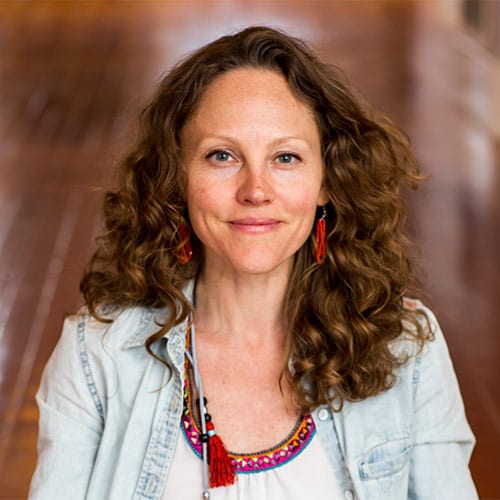 Yuliya Popova
Audience Engagement & Partnerships
Yuliya Popova heads Engagement and Partnerships at CEM Productions. She's bridging the worlds of media and advocacy working with a wide range of national non-profit organizations and thought leaders in the mind, body and spirit movement. With a special focus on creative communication, Yuliya develops and manages cross-sector partnerships and runs Global Spirit's social media channels. Yuliya is a former TV, print and online journalist and editor who spent 10 years covering international news. She is also a seasoned content marketing professional with a footprint in a few Bay Area startups. You can reach her at 
ypopova@gmail.com
.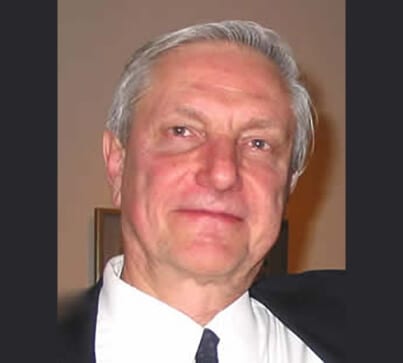 Joseph Kulin
Series Advisor/Associate Producer
Joseph Kulin is a Media and Publishing consultant with extensive experience in not-for-profit management and fundraising development. As publisher of Parabola magazine for over 20 years he was instrumental in significantly expanding the journal's readership as well as developing new product lines such as the Parabola Video and Audio Series, acquiring distribution rights to such classics as "The Power of Myth" and Peter Brook's "The Mahabharata." He produced an award-winning audio/radio series, "Native American Storytime," and was Executive Producer of "A Sense of the Sacred," the film biography of Jungian counselor, Helen Luke, which aired on public television. He launched and directed Cinema of the Spirit Film Festivals which played in a half dozen major cities, and continues to present spiritual film programs to the public. He currently serves on the board of the New York Open Center and the Greenfield Review Press. He is also a board advisor to Land is Life, an international grassroots organization which advocates for the land and human rights of Indigenous Peoples.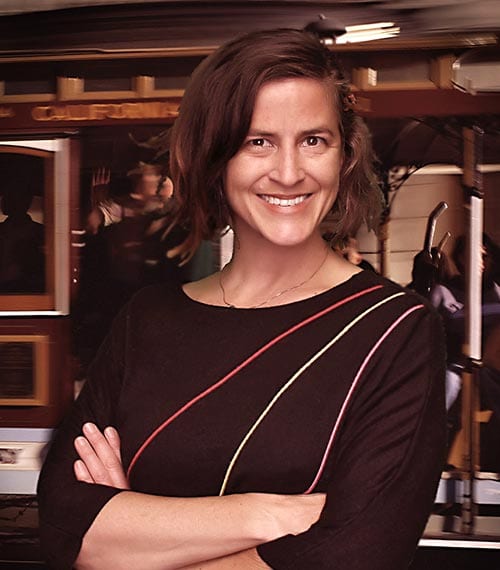 Kristin Tieche
Editor
Kristin Tieche is an award-winning filmmaker and editor. Her work has aired on National Geographic, Smithsonian Channel, Science Channel, Al Jazeera America, PBS, CBS–5, Fox Worldwide, Link TV, Fine Living Channel, Food Network and Home and Garden. 
Kristin is also a creative force in the world of independent and documentary filmmaking. She has edited documentaries that include the Sundance 2008 Audience Award winning "Fuel," and the 2009 PBS/Independent Lens film, "Power Paths." Her 2011 film, "Forms of Identification," won Best Experimental Film at the Reynolda Film Festival 2012. Her 2013 film, "The Spinster," won the Jury Prize at the Boston Bike Film Festival. Kristin's award-winning web series, "Velo Visionaries," is enjoying global exposure at film festivals focusing on urbanism, sustainability and biking.
Kristin is as passionate about nature as she is about storytelling. Inspired by travel experiences in rainforests in Panama and Brazil, her storytelling provides viewers and users with deeply immersive and visceral experiences. She has conveyed her love for nature and animals with "The Invisible Mammal," a science-based web series about bats. 
Kristin holds a Master of Arts in Television, Radio and Film from the S.I. Newhouse School of Public Communications at Syracuse University, where she received awards from the National Academy of Television Arts and Sciences in screenwriting and sound design. She is also a native San Franciscan and a dedicated urban cyclist.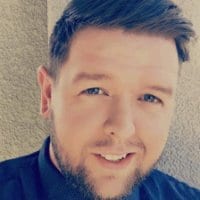 Matthew Martyr
Associate Producer & Editorial Assistant
Matthew Martyr is Associate Producer and Editorial Assistant for web and broadcast at CEM Productions
Matthew has worked in news production, documentary, photojournalism, and independent short film.
Born in Ohio, Matthew traveled extensively and spent some time living abroad, during which time he decided to pursue a career in the service of a global community. Matthew has a Bachelor of the Arts in Anthropology and a Bachelor of the Sciences in Telecommunications from the University of Florida.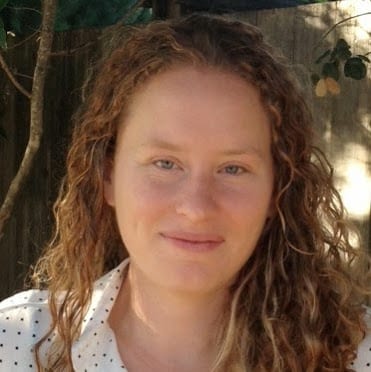 Bequia Sherick
Researcher
Bequia Sherick works on research for the Global Spirit series. She received a B.A. from the University of Colorado at Boulder in Philosophy and an M.A. from Dominican University in Humanities. Beyond her academic work, she spent several years living at the yoga community and retreat center Mount Madonna Center and she is a certified yoga teacher. She will be joining the adjunct faculty in Philosophy at Los Medanos community college in the summer of 2014. Her interests include the nature of the self, Eastern religion, authenticity and self-actualization. Through her work in media and the classroom she aims to contribute toward creating a culture that encourages individuals to seek self-knowledge and healing from within through the help of the wisdom traditions.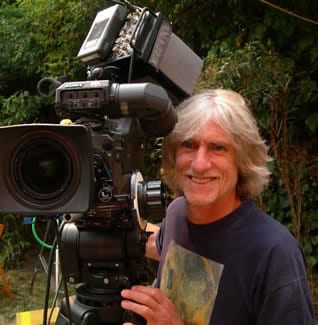 Vicente Franco
Cinematographer, Senior Producer
Vicente Franco has been a Director of Photography/Director for more than 30 years.He was a 2003 Oscar nominee for Best Documentary and Emmy nominee for Outstanding Achievement in Cinematography for Daughter from Danang, winner of the Sundance Film Festival 2002 Grand Jury Prize.He was Director of Photography on 3 other Academy Award nominees: The Barber of Birmingham (2012), The Most Dangerous Man in America: Daniel Ellsberg and the Pentagon Papers (2010), and Freedom in my Mind (1994). He won the Silver Apple/Latin American Studies Association for Cuba Va: the Challenge of the Next Generation. He is an accomplished cinematographer of documentaries, drama, news and public affairs who won a Peabody for coverage of the 1985 Mexico City earthquake. His recent credits include the PBS series Latino Americans, and Latin Music USA, He also shot The Storm that Swept Mexico, Don't Stop Believin':Everyman's Journey, Botany of Desire, Orozco Man of Fire, Archeology of Memory: Villa Grimaldi, The Fight in the Fields, The Good War as well as Summer of Love, which he co-produced and co-directed for the PBS/American Experience series, about the SF Haight Ashbury hippie community in 1967.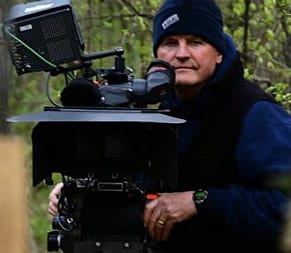 Tim Metzger
Cinematographer
Tim Metzger has been a cinematographer, filmmaker, for over 35 years. He has spent the last ten years shooting high definition television projects that have aired on PBS-TV, History Channel, National Geographic, and BBC-television. As a cinematographer he has work more then 200 films. His clients include: CEM Productions, PBS Frontline, POV and Bill Moyers and Company and German ZDF-TV. He has also shot segments for CBS 60 Minutes, Fox, ABC-Oprah, Discovery Channel and Animal Planet.