"Insightful, inspiring. Perfect investment of time." ~ Anonymous "Not often do I have a chance to give thanks for such wonderful programming! Tonight I just "happened" on you and my world shifted. Thank you so much for the opportunity to be part of this 'cosmological family'". ~ Judy Newman "I love this show! Try to watch it folks." ~ Magdalene Jaeckel "An excellent series of heartfelt spiritual explorations. Phil Cousineau is a thoughtful interviewer who brings the best out of some of the leading seekers of our time." ~ Anonymous This episode of Global Spirit (The Art of Living and Dying) inspired me to donate and become a regular watcher. I am grateful for a show that expands my awareness. "I particularly loved and resonated with the interview with Sraddhalu Ranade. Thank you for the great program!" ~ Meredith Eve Clark "Thank you so much... I enjoy all of your shows and appreciate all the hard work you have put into the programming and content. I have learned so much." "I just finished watching a Sufi and a physicist talking about my favorite subject, oneness. I never imagined I could see this kind of conversation on TV. Thank you so much for this gift!" ~ Sallie Gordon "Thank you for this wonderful, hopeful breakthrough in TV programming. More, please!" ~ Eugenia Genie Dreyfus "Your Global Spirit TV program is a refreshing insight to Consciousness. It reflects many of my guru, Swami Amar Jyoti's, teachings as well which is a reminder of our spiritual heritage by the Masters of many traditions. Thank you for airing this program." ~ Carol Maun Does music have a special transcendent power ? What is "the hearing of the hear?"
Experience the healing power of music from the Fez Festival of World Sacred Music.
Sound of the Soul is a compelling portrait of an Arab country where Muslims, Christians, and Jews have lived together in relative peace for centuries. This powerful music-driven documentary demonstrates how music is a unifying, transcendent force, and a powerful starting point for reducing conflict and crossing religious divides. Beautifully photographed during the Fez Festival of World Sacred Music, Sound of The Soul presents unforgettable performances from groups from Morocco, Ireland, Russia, Afghanistan, Mauritania, the USA, Portugal and France.
Sound of the Soul has been shown to critical acclaim in festivals throughout the world, including Tribeca, Vancouver, Jerusalem, Tehran, Dubai, Sarajevo and elsewhere. An inspiring antidote to religious fundamentalism and violence, Sound of the Soul ultimately reveals the essential Oneness among all faiths, so aptly expressed in the Afghan singer Farida Mahwash's closing affirmation: "Music has no religion, no borders, no boundaries. Music is the sound of the soul."
Header Photo Credit: © IF Fés / Boissau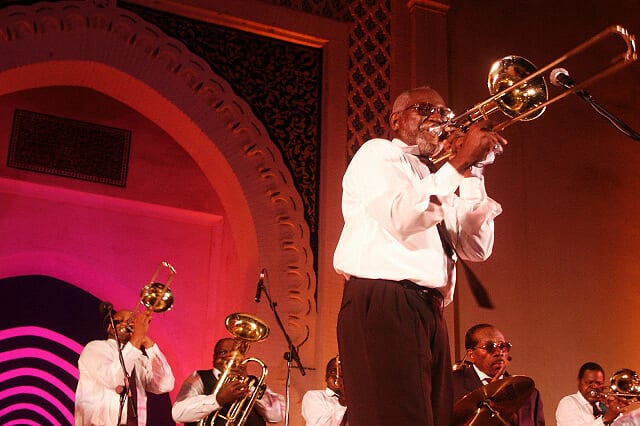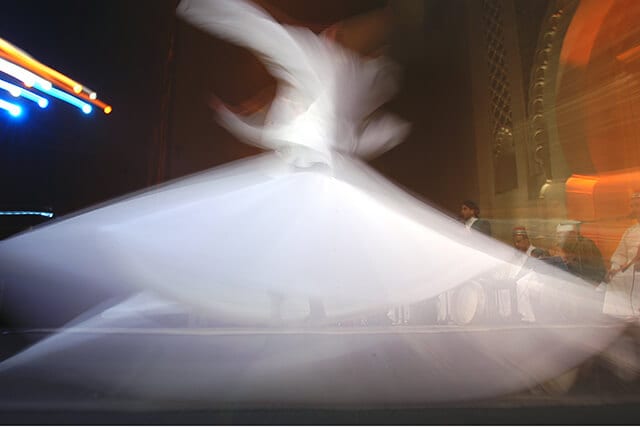 Sufi and Dervish groups from many countries and
traditions perform each year at the Fes Festival.
Photo Credit: © IF Fés / Boissau