Rumi and the Sufi Path of Love
"May the creator/cosmos bless you for this program that not only serves to unify and understand each other, but also with god and our cosmic consciousness." ~ Sandra Harrachi "I am so touched, I am choking with deep emotion, teary eyed and ecstatic." "I live in Indiana. Would love to be connected to other Rumi lovers. Have not been able to find anyone around here." "Thank you for sharing this beautiful story. It opened my heart." RUMI AND THE SUFI PATH OF LOVE takes viewers into the poetry and teachings of the renowned 13th century sufi philosopher and poet Jalaluddin Rumi. Almost 800 years ago, after a legendary meeting with a wandering dervish named Shams of Tabriz, Jalaluddin Rumi had a mystical experience which led him to the realization that all life, all existence and all creation are essentially united through the force of "eshgh" or Divine Love. Out of this realization, Rumi wrote some of the most beautiful and spiritually engaging poetry that has ever been written. To give texture, depth and a deeper understanding to the poetry and the philosophical teachings of Rumi, this GLOBAL SPIRIT program brings together two knowledgeable studio guests from different generations, cultures and linguistic traditions: Sheikh Kabir Helminski, a sheikh of the Mevlevi sufi tradition and Parisa Soultani, the Persian co-producer and host of the multi-lingual Rumi website: OneThroughLove.org
This program presents a number of evocative film segments from Turkey, Afghanistan and the USA, featuring well-known Rumi translators Coleman Barks and Andrew Harvey, Turkish sufi teacher Cemalnur Sargut, Persian Rumi scholar Dr. Elahi Ghomshei, Afghan musician Farida Mahwash, along with compelling footage of the "Sema" ceremony of the whirling dervishes and a "Zikr" ceremony led by Kabir Helminski. The program explores a number of engaging questions, including: What does Rumi's poetry and message have to say about religious tolerance in today's world? How to understand Rumi in the original Persian vs. modern, popular translations of Rumi? What happened when Rumi met Shams of Tabriz? What does Rumi bring to the concept of Love that is similar or different than what other great teachers, such as Jesus taught?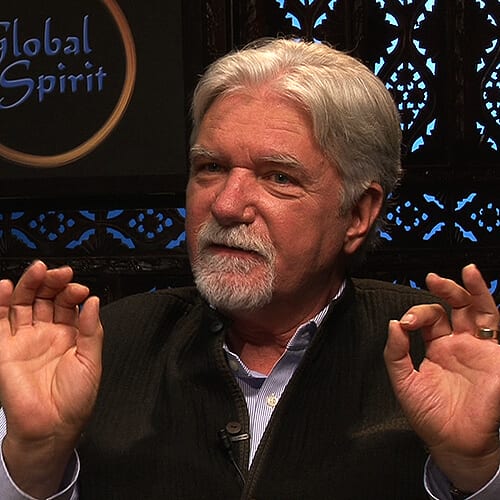 Kabir Helminski
Kabir Helminski is a sufi sheikh of the Mevlevi tradition. He leads a sufi community in the USA, is an author, a publisher, a musician and co-founder of the Threshold Society and the Baraka Institute. Recently, Kabir was named by the Royal Islamic Strategic Studies Center, as one of the 500 most influential Muslims in the world.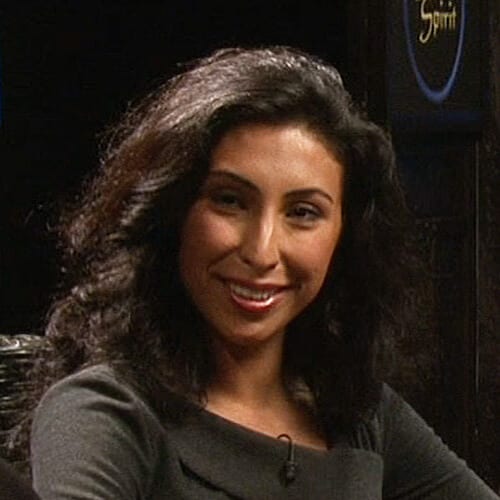 Parisa Soultani
Parisa Soultani is currently co-producing a documentary film on Jalaluddin Rumi. She is also the host and co-producer of the OneThroughLove.org project, a gathering of Rumi "lovers" — scholars, dervishes, and other sufi teachers and practitioners from around the world. Parisa also hosts live global webcasts that explore the world of Rumi in English, Turkish, Persian and Arabic.