The Art of Living and Dying
"I particularly loved and resonated with the interview with Sraddhalu Ranade. Thank you for the great program!" ~ Meredith Eve Clark "Not often do I have a chance to give thanks for such wonderful programming! Tonight I just "happened" on you and my world shifted. Thank you so much for the opportunity to be part of this 'cosmological family'". ~ Judy Newman "A very insightful series with many wonderfully rich, spiritually diverse discussions. Fascinating!" ~ Anonymous "Your Global Spirit TV program is a refreshing insight to Consciousness. It reflects many of my guru, Swami Amar Jyoti's, teachings as well which is a reminder of our spiritual heritage by the Masters of many traditions. Thank you for airing this program." ~ Carol Maun "Enjoyed this long conversation very much, and look forward to the next one." ~ Anonymous "I love this show! Try to watch it folks." ~ Magdalene Jaeckel The Art of Living and Dying
How can we achieve a less fearful and more conscious death?
How important are the qualities of love and forgiveness as the moment of death approaches?
How can we live our daily lives in such a way to better prepare us for death?
Since the phenomenal impact of the book "The American Way of Death" in the 1960s, we have slowly come to recognize that not all cultures look at crossing the threshold from life to death in the same way. This program brings together two leaders in the end-of-life movement, one Buddhist and one Christian, to explore the qualities that best help the dying and their surviving families to cross that threshold. The program underscores the profound truth that only by more fully understand the meaning of death, can we come to a deeper understanding and appreciation of life.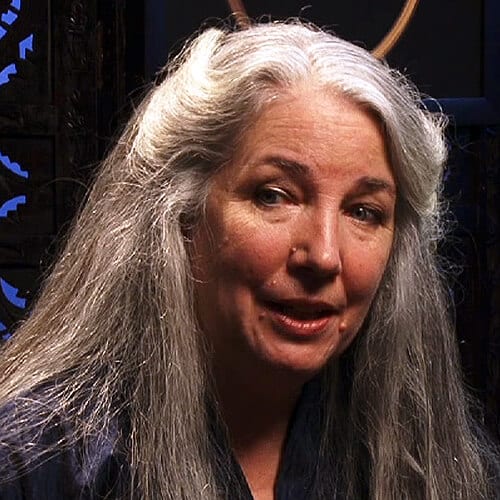 Therese Schroeder-Sheker
Therese Schroeder-Sheker is a lay Benedictine, the founder of the Chalice of Repose Project and the palliative medical modality known as "music-thanatology." Therese and her musician-clinician colleagues work in hospitals and hospices to facilitate intensified living through the possibility of a blessed, peaceful or conscious death.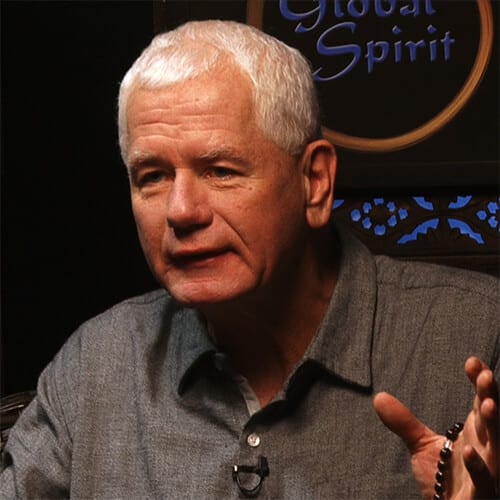 Frank Ostaseski
Frank Ostaseski, a practicing Buddhist, is the co-founder of the Zen Hospice Project and currently serves as the director of The Metta Institute. He leads workshops and hospice centers, encouraging people to use death, tragedy and vulnerability as catalysts for powerful transformation.